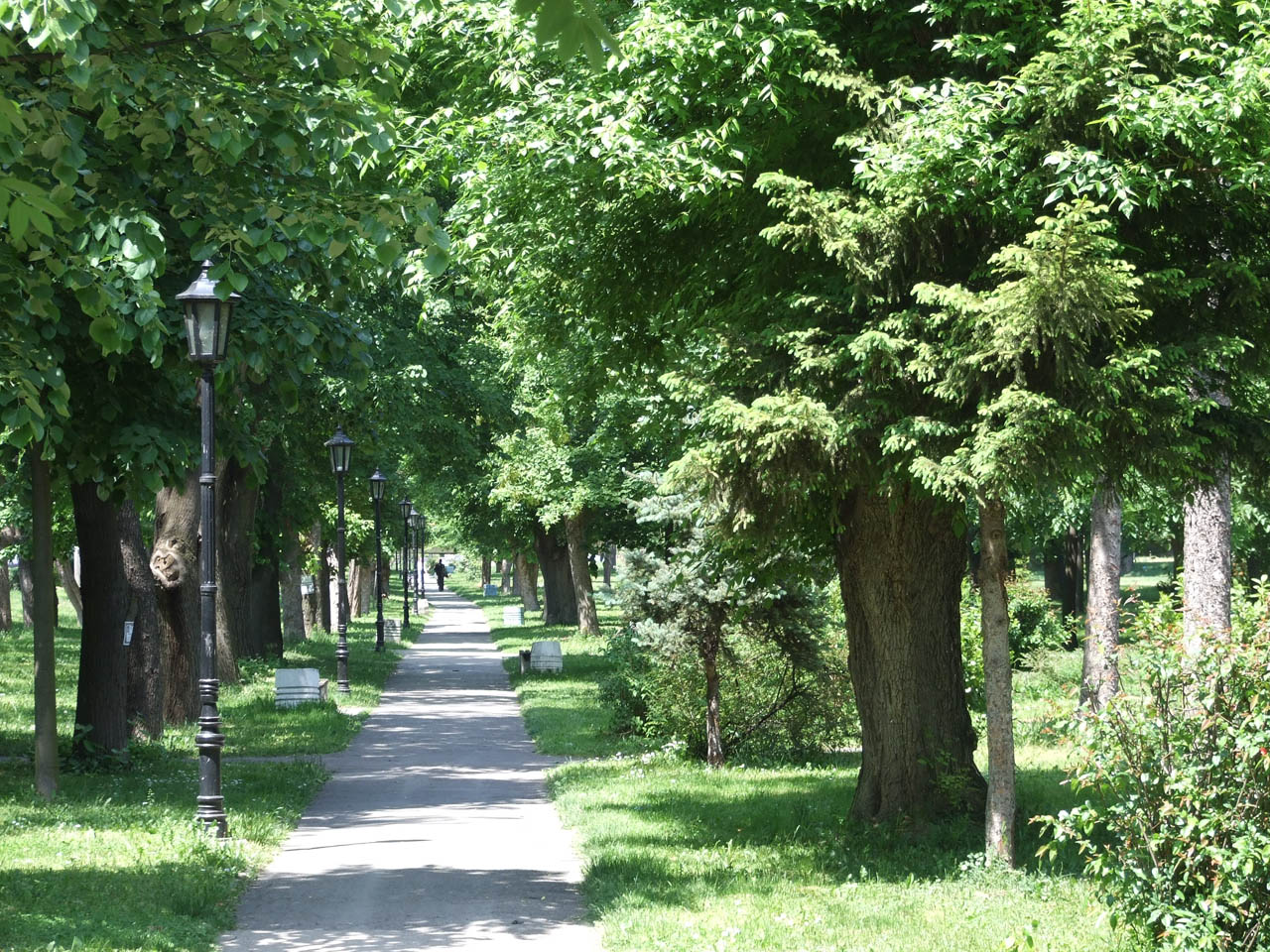 SKVER KOD "UPPER SCALE"
Square is located at the intersection of Street Serbian rulers and the Popular Front. Its area is not large - about 1200 m2, however, is an important element in the system of green areas of the city. This follows from the position of the square in the city. Specifically, the main avenue in Petrovac is located in Street Serbian rulers, so that the square is directly connected to it. Also this small square is the only green oasis in this part of town, where graddnja very dense, and where the crown cover artificial substrates widespread. This year has started with its reconstruction.
MARKET IN THE CITY
It is the only market in the city, and is located on the main crossroads of the pedestrian streets and the streets of Bata Bulic vladara.Ovaj Serbian market is an area of ​​2000 m2. The choice of species is such that it dominated in the winter countryside. Planted the Atlantic cedar (Cedrus atlantica), Cypress (Chamaeciparis lawsonianna) and fiery thorn (Pyracantha cocinea). The grass areas are well maintained, and in the summer market and leje adorned with seasonal flowers. This year planted about 1,500 pieces of seasonal flowers.
Center - Petrovac
GREEN BELT IN THE STREET "8. OCTOBER "
It was built in 1981, initially conceived as a memorial avenue - 88 spruce (Picea excelsa) and the same foreign (Thuja orijentalis). Featured are grass strips on both sides of the street, a width of 3 m. Later, he planted a few birch (Betula verrucosa), cypress (Cupresus arizonica) and ash (Fraksinus excslsior). The belt is about 400m long. There is also a proposal to extend the green belt to the intersection of V.Plana (in 400 m), which would give more importance to this street.
October 8th Street Petrovac
DRVORED LOCATED IN SERBIAN RULERS
Planted in the central city street which divides Petrovac two approximately equal zones, both in surface and in population. This avenue is the most important element of the green line as part of the green areas in Petrovac. The total number of trees is about 400 pieces. All species are deciduous, but prevails plane trees (Platanus acerifolia) pajavac (Acer negundo), maple (Acer pseudoplatanus), catalpa (Catalpa bignonioides) and chestnut (Aeskulus hippokastanum). The significance of the avenue, which is 1,500 m long has multiple Besides mitigates noise, extremes of temperature, relative humidity increases, the particles absorb exhaust fumes of cars, the trees, thanks to the direction of the southeast - northwest, is the direction of circulation of fresh air during the blowing southeast wind , which is extremely beneficial effect on the direct replacement of polluted urban air fresh from the direction of the Homolje mountains.